My mom used to always say, "what do you get someone who has everything?" Why not give them something that gives to someone who is in need? If you know someone with a big heart, a charitable gift might be just thing to give them this year! The holidays are a time to give gifts, and what better gift than the gift of charity. This year, Holistic Healing News put together a gift guide of compassion to give to those who need kindness the most. Donating in the honor of a loved one is a great way to spread joy this holiday season.
Save the Children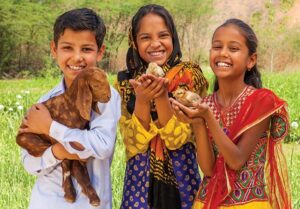 Save the Children is an American organization that helps children in 120 countries around the world, including the United States. They take donations, sponsorships, and gifts year-round. They have an extensive gift catalogue where people can purchase various items to send to children across the globe. Shoppers can choose what to send to children in need and where they want to send their gifts to. Gifts include education and sports programs, animals, health and emergency relief, and water and agriculture. People can even choose the sponsor a child and continue to aid them with monthly payments as the child grows. Gifts range in price, allowing shoppers to give as much as they please to better the future of children in need. Their most popular gifts are: giving a young girl an education ($75), giving a goat and two chicks ($80), and giving a mosquito net to keep children safe throughout the night ($25). Give something that will improve the lives of our future generation!
Link to their online gift catalog: http://gift.savethechildren.org/site/
Heifer International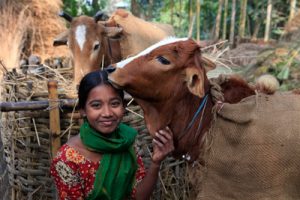 Heifer International is an organization that started in the United States nearly 70 years ago. They aim to end world hunger and poverty and take care of the Earth. By "Passing on the Gift", they help families gain sustainable income and food from animals. They hope to create self-reliant families across the globe. Their charitable gifts include donating an animal, supporting sustainable farming, funding a project, promoting women's empowerment, and providing basic needs for those who need it. Heifer International's gift catalogue has a wide variety of gifts available in a range of prices. Buyers also have the option to share the price of a package rather than taking the full price. Popular gifts include: goats ($120 full, $10 shared), heifer ($500 full, $50 shared), trees ($60 full, $10 shared), the gift of clean water ($300), and the gift of a healthy home ($50). Help make an impact on the future by empowering those who need it.
Link to their online gift catalog: https://www.heifer.org/gift-catalog/
UNICEF Inspired Gifts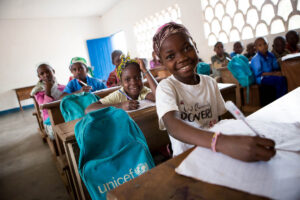 UNICEF is an organization that works to protect the rights and lives of every child around the globe. They help with safety, survival, education, and inclusion. They work across 190 countries and territories to make the world a safe and better place for children. UNICEF inspired gifts is a program that allows people to purchase lifesaving items across the planet in an effort to improve the lives of children. People can send gifts to children and dedicate a card to a loved one. Some of their best-selling gifts are: mosquito nets ($40.80), blankets ($60.72), story books ($42.25), and first aid kits ($29.35). For the holidays, they offer a Super Hero Pack ($80.78), which provides vaccines for Measles, Tetanus, and Polio, a vaccine carrier, and ten mosquito nets. They offer unique gifts for any occasion, allowing people to purchase charitable gifts in another's honor for any event.
Link to their online gift catalog: https://inspiredgifts.unicefusa.org
These are three organizations that we suggest donating to. You can donate to any charitable organization, but we highly suggest checking the credibility of the organization at Charity Navigator. Ensure that the charitable gift you give this year makes an impact on the lives and future of our planet.