Everybody wants to feel inner peace. However this feeling can often feel obtainable in an increasingly complex world, especially during times of extreme duress. With a deluge of social media, politics and the current COVID-19 pandemic, we understand that you may find yourself struggling to truly be peaceful.
You may have heard about it, but CBD has been shown to combat anxiety and keep your stress levels down. Through an encouragement of neural regeneration, increase in endocannabinoids, and more (Learn more about how CBD can fight anxiety HERE), there is strong evidence that CBD can be used to combat anxiety.
Crop Beauty
Holistic Healing News has teamed up with Crop Beauty to help you feel more peaceful. Crop Beauty is a wellness/beauty company that uses CBD infused products to make you feel better about yourself and your life. Through a wide assortment of products, there is bound to be something that can help you.
Don't know where to start? Here are some recommendations that we've tried ourselves: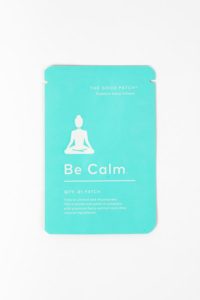 Be Calm Patch:
This patch is truly wonderful and easy too: All you have to do is stick it on your wrist. The Be Calm Patch is infused with hemp extract and menthol, and once attached to your body, you can feel it go to work. When our team tried the patch on, they noticeably felt much more relaxed and calm as the daywore on. If you're having a rough start to your day, the Be Calm Patch is the perfect solution to get you back on track.
Cannabis Infused Face Moisturizer:

This moisturizer is fuzed with Cannabis Sativa seed oil, which keeps your skin much more moisturized by stimulating your natural oil production, but also prevents your pores from clogging. If one of the things keeping you stressed is your own skin or your looks, we guarantee this will absolutely make you feel like a more refreshed you.
These products, along with many more, are available on Crop Beauty's website.
Everybody wants to feel anxiety-free. Many methods to combat anxiety can feel abstract, leaving you unaware if it's working. But with CBD and Crop Beauty, you can hold inner-peace in your hand.
For more on CBD, check out our article on 5 things you should know about it.